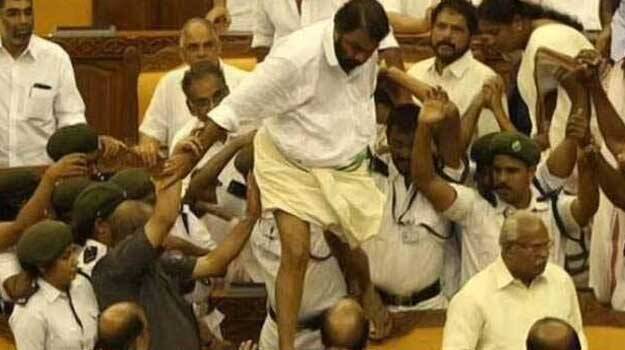 KOCHI: The Kerala High Court informed today the assembly brawl case cannot be withdrawn. The court rejected government's plea seeking withdrawal of the case against the then opposition LDF MLAs during a brawl in the assembly while presenting the budget in 2015.
The charge sheet has been filed against six MLAs including K T Jaleel, E P Jayarajan, V Sivankutty and C K Sadasivan. The court ruled that the case cannot be withdrawn as the accused committed crimes including destruction of public property. The government approached the high court while the proceedings in the case were progressing in the trial court.
The government had initially filed a plea in the trial court seeking the withdrawal of the case registered by the crime branch. Following that, the government filed a review plea in the High Court.