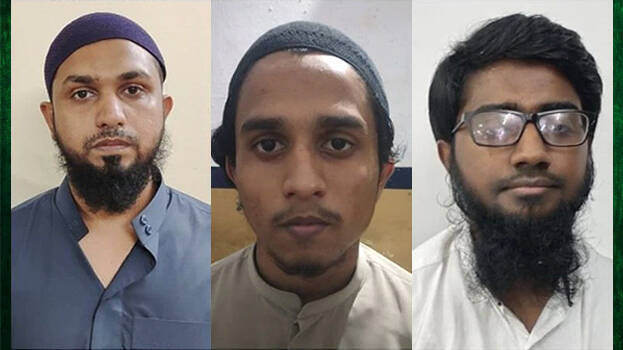 KANNUR: Three Keralites has been arrested in ISIS (Islamic State) recruitment case. The NIA arrested Mohammad Amin, Mohammad Anuwar and Dr Rahis Rashid in connection with the raids held in 11 places across the country, including eight in Kerala.
The raids took place in Kerala in places linked with the arrested Mohammad Amin. The NIA said that under his leadership, ISIS spread ideas through social media and planned to assassinate some people. So far, seven people have been charged in the case.
In Kerala, the search was conducted at Malappuram, Kasaragod, Kannur, and Kollam and in Jaffrabad in Delhi and Bangalore. The NIA said it found a laptop, a mobile phone, SIM cards, a pen drive and several ISIS-related documents during the raid.