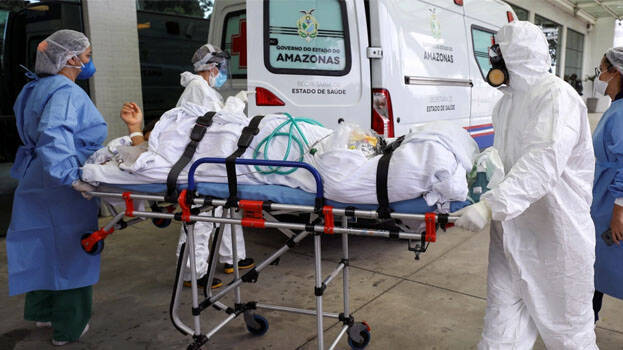 NEW YORK: Coronavirus cases rise unabated across the globe with 121,217,147 infected by the deadly contagion. While 97,765,605 have recovered, 2,681,648 have died so far. The US remains the worst-hit country with 30,190,886, followed by Brazil, India, Russia and the United Kingdom. However, it terms of the total number of active cases, US tops the charts, followed by France, Brazil, Belgium and UK.
A total of 3.5 million Russians have been vaccinated with both doses of the Russian Sputnik V coronavirus vaccine, according to Kirill Dmitriev, CEO of the Russian Direct Investment Fund that bankrolled the jab.

In a statement released on Monday, Dmitriev said that Russia is leading in Europe by the number of full vaccination courses against the coronavirus infection completed.

However, 3.5 million people constitutes just 2.4% of Russia's 146-million population, meaning it has fully inoculated a smaller share of the population than some countries in the European Union.

India reported 28,869 fresh Covid-19 cases on Tuesday pushing the overall tally to 11,438,464, according to Worldometer. The death toll from the deadly infection jumped to 159,079. Maharashtra reported 17,864 new coronavirus cases on Tuesday, which is an increase of over 2,000 cases recorded on Monday when the state reported 15,051 new cases. The five most affected states by total cases are Maharashtra (2,329,464), Kerala (1,092,324), Karnataka (961,204), Andhra Pradesh (892,008), and Tamil Nadu (860,562).