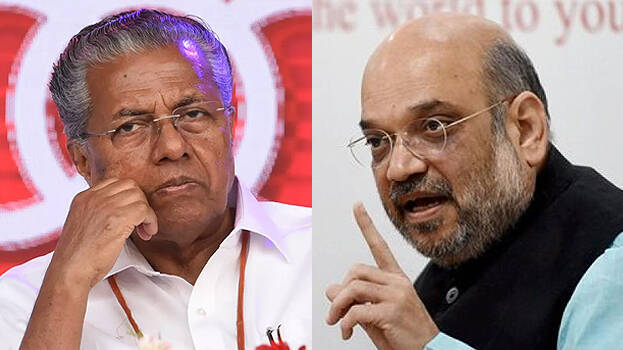 KOLLAM: Union Home Minister Amit Shah has asked the Chief Minister to respond to the case involving his secretary. He should clarify whether the former principal secretary traveled abroad with the woman who is the main accused in the case. Amit Shah said that if it had been someone else, they would have already resigned from the Chief Minister post. He was speaking at a public meeting held at the Paravur Puttingal Devi Temple ground in Kollam.
Amit Shah said that Chief Minister Pinarayi Vijayan cannot tolerate when asked about gold and dollar smuggling cases and he cannot run away from questions. Pinarayi says UN agencies should investigate if a crime is committed in the country. He told the media that agencies in the country would investigate if a crime was committed here.
The whole country knows what was done in Sabarimala. Amit Shah also asked whether party workers were allowed on Sabarimala in police uniforms. The government did the worst thing in Sabarimala. He added that the government should not interfere in temple affairs and should leave it to the believers.