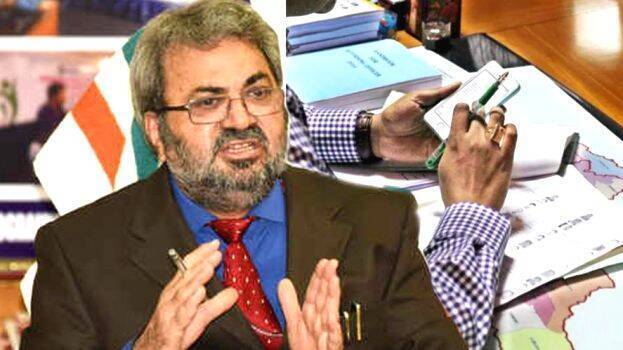 THIRUVANANTHAPURAM/ KOCHI: Chief Electoral Officer Teeka Ram Meena has revealed to 'Kerala Kaumudi' that five per cent of government employees had deliberately added fraudulent votes to the voters' list. He said that these officials will be identified and prosecuted. Meena's response came as opposition leader Ramesh Chennithala approached the high court seeking removal of double votes and punishment of those responsible. According to Chennithala, there are more than 4.34 lakh double votes in 131 constituencies in the assembly polls.
According to Meena, some lower-level officials who have politics did it. These officials will be identified and they will be asked to come up with explanation. If their explanations are unsatisfactory, they will be charged under sections 171 (d) and 171 (f) of the IPC, which carries a maximum sentence of one-year imprisonment and a fine. Some officials have even issued identity cards in the name of the deceased.
The list of those voters who doubled the votes will be given to the returning officers at the respective booths. These voters will be identified through booth level officers and they will be asked to vote only at the booth where they currently reside.
After the election, a comprehensive inspection will be conducted in all the 140 constituencies and the double votes will be completely eliminated within a month. Removing voters from the list without prior notice can lead to legal action. That is why the process will commence only after the elections.
Those on the list applied again
Many did not have a vote in the local elections. Since then, nine lakh new applications have been received. Many people applied once again as they thought that their names won't be present on the list. Those who have their names on the voter list re-applied.
"The investigation regarding the double votes started even before Ramesh Chennithala pointed out the matter. It's been four years. 64 lakh double votes were reduced to 6,000 in December. After the local elections, it has doubled again. The removal of these names has been put on hold as per the directions of the Election Commission as the election has been declared," Meena said.
Double votes
Tamil Nadu: One crore
UP, Bengal: Two crore each