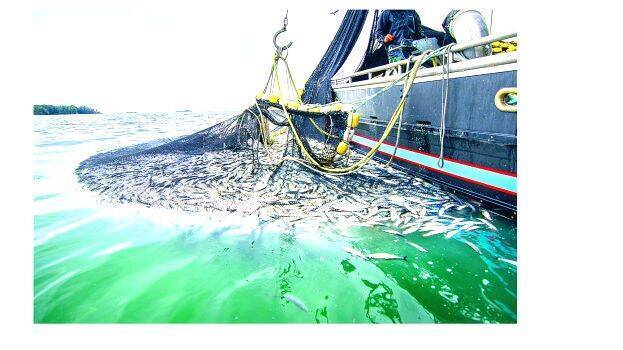 THIRUVANANTHAPURAM: Even when the government explains that it has decided to cancel the MoUs and land allotment letter signed with the US agency EMCC for deep sea fishing, the mystery surrounding the non-issuance of the orders is far from over.
The MDs of the two PSUs had signed two MoUs with EMCC based on the recommendations of the ASCEND Investors Fair in January 2020. Of these, the government issued an order cancelling only the MoU signed with the Kerala State Inland Navigation Corporation (KSNIC). The basic MoU with the government was signed by the Kerala Industrial Development Corporation (KSIDC). No order has been issued cancelling this MoU. Similarly, no order was issued to cancel the allotment of land to EMCC. This is the reason for the confusion.
KSIDC
The MoU regarding the EMCC investing Rs 5000 crore for the deep sea fishing project was signed by KSIDC MD MG Rajamanikyam on February 28, 2020. 25,000 jobs were promised. Following the controversy, MD notified the government on 26 February 2021 that it had taken action as directed by the government to cancel this MoU. According to the Industries Department, the MoU was cancelled on the 26th. But the order has not been issued.
KSINC
The MoU regarding EMCC investing Rs 2950 crore to build 400 vessels, three mother ships and 7 ports for deep sea fishing was signed by KSINC MD N Prasanth on February 2, 2021. An order regarding the cancellation of this MoU was issued on22nd February 2021.
Land for EMCC
Letter for allotment of four acres of land to EMCC in KSIDC's Megafood Park at Cherthala Pallippuram for fish processing was handed over on February 3, 2021. EMCC can acquire the land by paying Rs 5,49,02,580.
KSIDC stated that it had decided to cancel the letter as per the instructions of the government. The note was submitted to the government on 26 February 2021. The government order regarding this has not been issued.
As per Section 166 (3) of the Constitution, the government is responsible for MoUs signed by PSUs. The power to cancel it rests with the secretary of the respective department. Before that, the client should be given notice and an explanation should be heard. The MoU can be restored by the client through the court or by applying to the government.