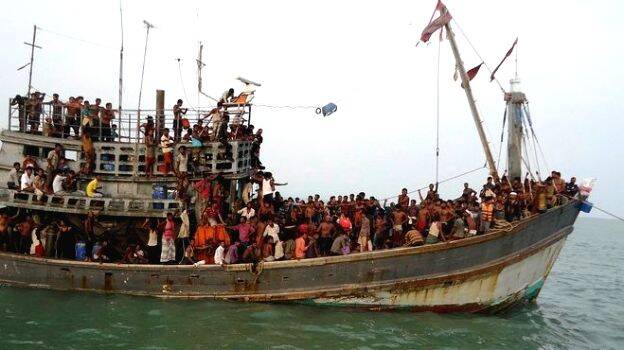 KOCHI: It has been confirmed that a 45-member Sri Lankan group is staying in Kochi, planning to sail abroad by boat from the Kerala coast. They arrived in the district two days before the assembly elections. Police are conducting an extensive search to find the missing persons in various such groups.
Intelligence had warned that Rodsini, a native of Mullaitivu, Sri Lanka, was preparing to smuggle people abroad by boat. He has links to the banned LTTE.
The assessment is that the Sri Lankan team is receiving local assistance. The plan was to leave the country on boats coming to the coast of Kochi from neighboring states. Based on this information, 18 coastal police stations from Kasargod to Thiruvananthapuram had been patrolling the sea day and night in the last few days. Suspicious fishing boats and vessels were inspected.
A fishing boat from Tamil Nadu that reached the coast of Kochi on Wednesday night was inspected by the Coastal Police and released. In Ernakulam, police are continuing inspections at resorts and homestays in Cherai, Munambam, Pallipuram and Edavanakkad areas.
The target is Australia
The group reached Tamil Nadu from Sri Lanka and reached Kerala by road. The plan was to go to Australia by boat on election day. It is believed that the plan was changed after the central agencies received the information. It takes 27 days by boat from the coast of Kerala to reach Australia. Most of them are leaving the country hoping for a better life. There will be criminals and those involved in terrorist organizations as well.
Human trafficking in Munambam
On the morning of January 12, 2019, 243 people, including 80 children, had sailed abroad in a similar manner on a fishing boat called 'Dayamatha' from Munambam Harbor. The human trafficking ring was centered at the Ambedkar Colony in Delhi, which is densely populated by Sri Lankan refugees and Tamils. The crucial information in the case came to light after the police took into custody a man from Delhi who had to return without boarding the boat.