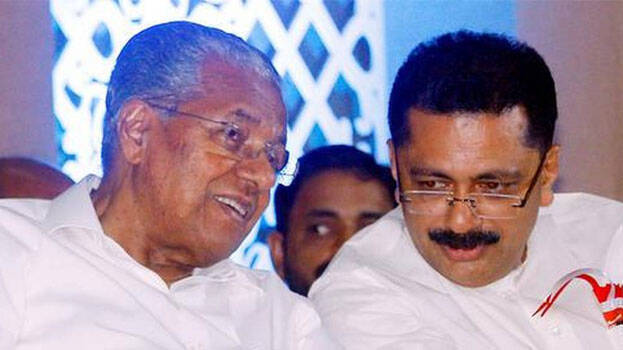 THIRUVANANTHAPURAM: Amidst the controversy in the appointment of Minister K T Jaleel's relative, documents clarifying that it was with the knowledge of the chief minister have been exposed. A document is out stating that the chief minister had also signed the order related to the appointment of Adeep.
The chief minister signed the file on August 9, 2016. He signed the order to make changes in the qualification for the appointment. He was earlier invited for the interview to appoint general manager in the Minority Development Finance Corporation. Some had even attended that interview.
However, Jaleel's cousin Adeep had not attended the interview. Later new criteria were fixed for this post. Jaleel's letter to public administration secretary seeking a change in the qualification was publicized earlier. Soon after that reports came that the chief minister had also signed the file.
The educational qualification for the post of general manager in Minority Development Finance Corporation in the order of general administration on June 29 in 2013 was degree, MBA in marketing and specialisation in finance or CS/CA/ICWAI with three years' experience. The minister demanded to issue order changing it to degree and MBA in marketing and finance specialisation or HR/CS/CA/ICWAI/BTech with PGDBA and three years' experience. It has been alleged that this was for his relative.