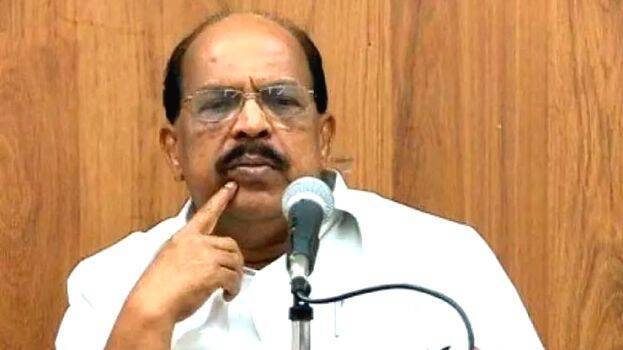 ALAPPUZHA: Minister G Sudhakaran on Sunday said that political criminalism, which is intertwined at night without any political differences, is getting stronger. Sudhakaran alleged in a press conference that some newspapers are constantly publishing fake news against him.
"No political criminalization will take place in the CPM. I am not naming those who do it. Everyone knows that their activities are mostly in Alappuzha. It's been a while since some political criminals started hunting me. I belong to a martyr family. When they come against me, I won't be facing them physically. I have the weapon of popular support given by the party. I won't give up before any such criminals," Sudhakaran said.
Sudhakaran also said that certain media persons are behaving like paid media. "Is it the media that should assess whether I did any work in the elections? I've spoken in 65 meetings. I've coordinated the activities of 19 regional committees. I have been with the party for 55 years. My political history was not created overnight. I became a minister after getting tortured and imprisoned several times. Some media have reported that Pinarayi Vijayan has taken over the reins of the district. Is Pinarayi the district secretary for that? No one can mislead me and Pinarayi. One of the important factors put before the people in the elections was the activities of the Public Works Department," the minister added.