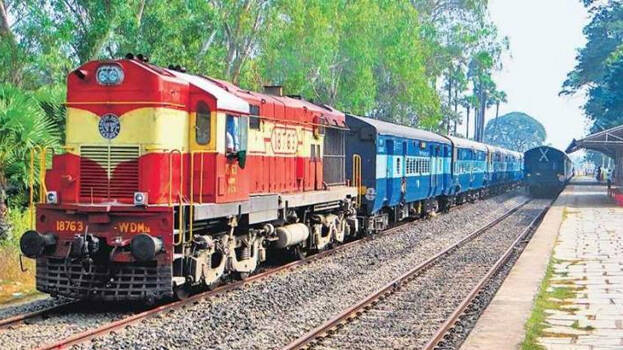 THIRUVANANTHAPURAM: Four long-distance trains plying from Kerala to Secunderabad have been canceled due to construction work at Kasipet.
The triweekly express from Kochuveli to Gorakhpur, the weekly express from Ernakulam to Baruni, the weekly express from Thiruvananthapuram to Nizamuddin and the weekly express from Kochuveli to Korba have been canceled. The service of these trains to Kerala have also been canceled.
Kochuveli - Gorakhpur Special extended till June
The special train service from Kochuveli to Gorakhpur in Uttar Pradesh on Tuesdays and Wednesdays will be extended till June 30. It will have one second AC, three third AC, 11 sleeper coaches and four general coaches. But until the new order of the Railways comes, only those who have reserved in these coaches will be allowed to travel.
Kannur Executive will end its journey at Shoranur
Trivandrum: Axi from Ernakulam to Kannur Travels at Shoranur Junction from 14th to 30th Nippy will work as a security guard at Wade Vision in Palakkad It is located on the same day as the one from Shoranur to Ernakulam Service will vary from time to time .