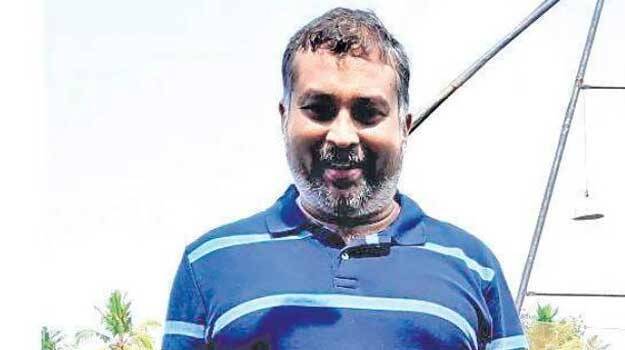 BENGALURU: Sanu Mohan, the absconding accused in the death case of 13-year-old Vaiga who died in mysterious circumstances in the Muttar river, has finally come under the police net. Sources say that he was caught by police from Karnataka. The crucial development comes when police were suspecting that he might have gone into the forest range in the Kollur region. The latest information from sources say that he was caught by Karnataka police. As Kerala police have received the information that Sanu Mohan was living near Kollur Mookambika temple Kerala police have sought help from Karnataka police. He will be brought to Kerala today night or tomorrow morning.
Six days in Mookambika
A hotel manager named Ajay told the police that Sanu Mohan had stayed at his hotel near the Kollur Mookambika temple from April 10 to 16. According to Ajay, Sanu used to go out of the hotel every morning and evening. Police have collected CCTV footage of him reading newspapers at the hotel. Sanu had given two thousand rupees at the hotel. On April 16, Sanu asked for a taxi to take him to the Mangaluru airport in the afternoon. Though a taxi was arranged, the hotel staff soon discovered that Sanu had escaped from the hotel. The information about the case came to light when the hotel manager, who had checked Sanu's address on the Aadhaar card, contacted a friend in Ernakulam and told him about Sanu. Following this, he called the police and informed them about Sanu. The investigation team is searching Sanu in Kollur. The team has found that Sanu used to visit the Mookambika temple regularly. CCTV footage of the temple has also been collected.
Left the car in Coimbatore
Sanu had abandoned his KL 7 CQ 8571 Volkswagen Ameo car in Coimbatore.The police team later had founf his car and also discovered that he reached Kollur by taxi.
Presence of Alcohol in Vaiga's body
A chemical examination has shown that traces of alcohol were found in the body of Vaiga, the 13-year-old girl who was found dead in the Muttar river. There are no indications of sexual harassment. The crucial information is stated in the examination report of the internal organs. This has strengthened the suspicion that the girl had been drugged before she was thrown into the river.
The report of Kakkanad Chemical Examiner's Lab was handed over to the police yesterday evening. Stomach, food, liver, kidney, blood, intestinal and urine samples were examined. On March 21, Vaiga left her relative's house in Thrikkunnapuzha with her father to their flat at Kangarappady. Her body was found in the Muttar river the next day. It is believed that alcohol may have been mixed with her food during the trip or after arriving at the flat at night.