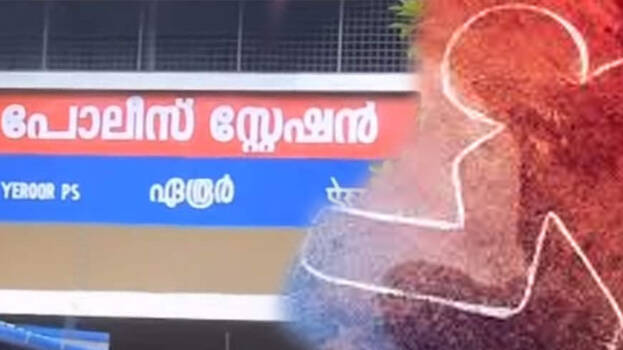 KOLLAM: A Drishyam model murder reported from Eroor in Kollam. A youth with the help of his mother and wife killed his brother and buried the body. The gruesome murder came to light after two and a half years. Sajin Peter killed his brother Shaji Peter (44) of Eroor by hitting him on his head. He was a robber. The incident happened in 2018 Onam time.
After murdering him, Sajin Peter and his mother jointly buried the body secretly. They did not reveal about his death to anybody. When people enquired about Shaji Peter, they said he is working in Malappuram. They kept the murder secretly for about two and a half years.
Recently one of his relatives on suspicion informed the police. Following that, the police conducted a probe and found that Shaji Peter was killed.
Shaji Peter, a bachelor, was estranged from his family. He returned home during Onam time in 2018. A dispute broke out between the two brothers after Shaji misbehaved with Sajin Peter's wife. In a fit of rage, Sajin beat Shaji to death.
After confirming his death, the body was buried in a plot near to their house with the help of his mother and wife.
The Eroor police have taken into custody Sajin Peter, his mother Ponnamma and wife Arya in connection with the incident. The police have decided to examine the place where the body was buried in the presence of expert doctors on Wednesday.