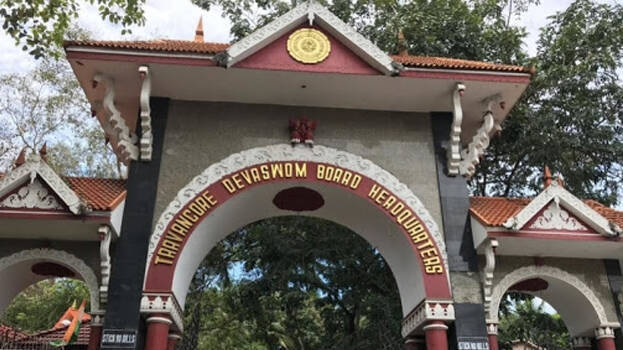 THIRUVANANTHAPURAM: The Travancore Devaswom Board has imposed strict restrictions for darshan at temples in the wake of the recent surge in COVID cases in the state. The temple timings have been rearranged in such a way that temples would be opened for darshan at 6 am and would be closed after darshan at 7 pm. No more than 10 people will be allowed at temples for darshan. Devotees will be allowed entry to the temples only after undergoing thermal screening.
No more than 75 people will be allowed to be present during temple festivals and other rituals. Temple administration will have to ensure that there is no rush in front of the sanctum sanctorum during the periodic rituals. Annadanam except for the part of temple offering will not be allowed. Those above 60 and below 10 will not be allowed to enter the temples.

Elephants will not be allowed for the temple rituals. Devotees have been asked to maintain social distancing inside and outside the temples.