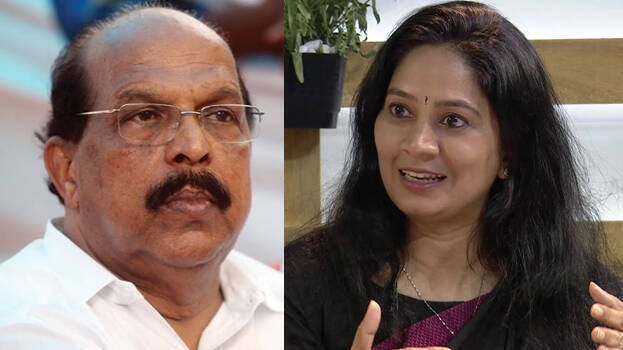 THIRUVANANTHAPURAM: CPM is shocked over the controversial Facebook post of U Prathiba MLA. Unconfirmed reports say leaders in Alappuzha were busy with their phone yesterday. When state leaders intervened over the issue, Prathiba had no other choice than to delete the Facebook post.
Prathiba's Facebook post also put the state leaders in trouble, as it has once again revealed the internal politics in Alappuzha CPM which is reeling under factional feud. With just days left for the declaration of poll results, the left party has considered seriously the criticism raised by the Kayamkulam MLA. Party sources say that the MLA was forced to withdraw her Facebook post as the senior leaders called her and expressed dissent over her action.
Pratibha made such a statement on Facebook after realising that deception had happened during the poll campaign. Within minutes after Prathiba Hari's Facebook post many raised allegations and doubts over her statement. When some commented that her statement is a discreet jibe upon senior leader G Sudhakaran, the Facebook post disappeared. When the left lenient profiles turned against the MLA, the party's internal feud came out of the veil.
Many who commented below her Facebook post said that her statement indicates that certain leaders had backstabbed her during the poll campaign. Most of the comments said that by the 'god's betrayal,' the MLA meant senior leader G Sudhakaran, who has caught up in certain other controversies in the past few days.
As the open statement on Facebook led to other political controversies, the MLA soon issued a clarification note that her FB profile was hacked. She also requested to avoid other kinds of discussion over the issue. Later that post also got removed.
New moves are being hatched inside the party against senior leader G Sudhakaran. His supporters believe that if the election results are not in favour of the party in Alappuzha, then the entire blame will be upon him. Party sources say that an evaluation report is being made based on the party's performance in seats including Kayamkulam in the Alappuzha district. The results in Aroor and Ambalapuzha are also important for the party along with Alappuzha. If the party gets defeated or vote-loss happens in these constituencies, it might give rise to new controversies in CPM.