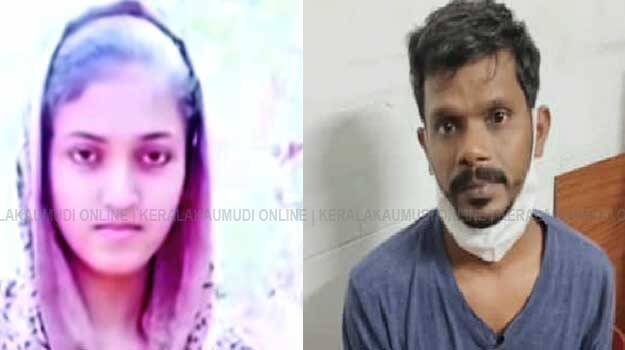 WALANCHERRY: Anwar, the accused in the murder case of 21-year-old woman at Walancherry in Malappuram, had repeatedly tried to mislead the police many times from finding evidence. The body was found buried in a land next to a brick quarry just 100 meters away from the girl's house. Anwar was also there in the search for the girl.
However, Anwar was trapped after he opposed the attempt to remove the soil dumped in some places of the quarry. There were many allegations against the accused earlier and this led to a suspicion. The case is being investigated by a special team led by Tirur DySP K A Suresh Babu. Taking evidence will be completed soon.
The body of Subeera Farhat (21), daughter of Kabeer of Kanjipura Chottoor Kizhukaparambattu was found yesterday evening. The accused has confessed to have suffocating her to death. Although he said that he murdered her to steal her ornaments, it is heard that the girl had no jewellery. The accused is financially sound. Sexual harassment is suspected. The locals said the character of the accused is not good.
Subeera, a divorcee, was working as a helper at a dental clinic in Vettichira. Though she left home to go to the clinic on the morning of March 10, she did not reach there. The family started an investigation after the doctor said that she is not available on the phone. The phone was later found to have switched off. Although the police collected the CCTV footages of the surrounding areas and her phone details, nothing suspicious was found.
In the meanwhile, Anwar was found to have levelled the soil of the quarry using a JCB. The locals informed this to the police. Some parts of the clothes were found yesterday when the police were removing the soil. The body was found after the soil was removed completely.