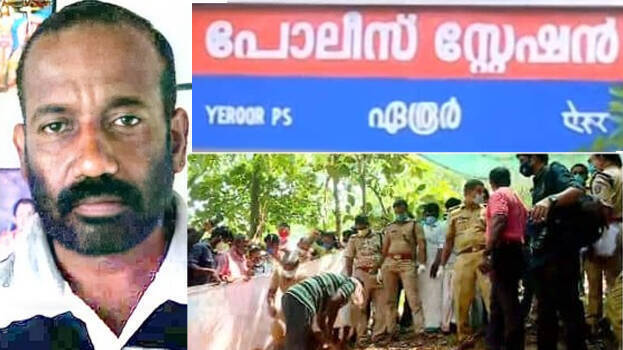 KOLLAM: Now people of Anchal are saying that if the protagonist of the Drishyam movie—Georgekutty had a mother-in-law at home then everything would have gone out of control. The murder of Shaji by Sajin in Anchal, which was kept as a secret got revealed in a spat between his mother and daughter-in-law. Sajin's mother Ponnammma told her relative Roy about the incident. Thus the best-kept secret which was known only among three individuals became the talk of the town.
Roy in his initial testimony has told police that he saw the crime in his dream but in subsequent questioning, it was found that Roy was lying and he finally conceded that it was Ponnamma who told him about the crime.
The verbal spat between Ponnamma and her daughter in law was a regular event. To avenge her daughter in law, Ponnamma told about the crime to Roy and also informed him that the body has been disposed in front of their home.
Police say that Roy had threatened Sajin's wife and he had tried to take away her daughter's chain forcefully. Other people's home is one and a half kilometres away from Ponnamma's home. Therefore nobody came to know about the verbal spat between the in-laws. Police say that Roy who lost his sleep after knowing about the incident had approached them in an inebriated state.