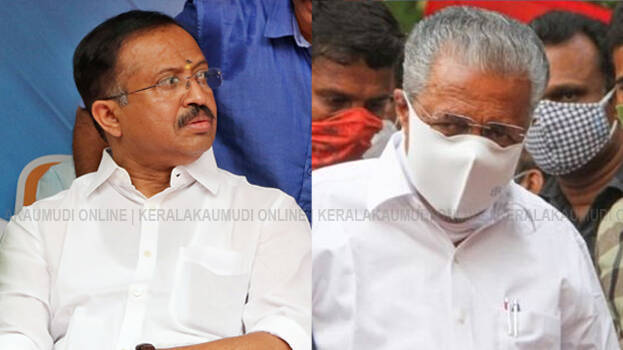 NEW DELHI: Union minister V Muraleedharan has said that anarchy hsa become the order of the day in the vaccine distribution centres in Kerala. "This is not the way how the vaccines should be given. Authorities including the health minister are enhancing the people's concerns by saying that the state is running out of vaccines," Muraleedharan alleged.
"Health minister K K Shylaja says that 50 lakh vaccines doses are needed, whereas the state is left with only just two lakh vaccines. The centre will give 6.5 lakh vaccines to the state within the coming four days. Kerala should buy vaccines on its own. The state shouldn't wait for its share from the centre. The ongoing Covid situation is frightening. Even though it is a caretaker government, the govt must intervene over implementing the Covid 19 regulations in the state," the union minister added.
"The government cannot run away from its responsibility. When Kerala began the vaccination drive, 76 lakh people were to be vaccinated. About 62 lakh got vaccinated until now. Facilities in government hospitals must be publicised at the district level. There is no situation for vaccination scarcity in the state. Instead of antigen tests, RT PCR tests should be conducted," Muraleedharan said.
Those who registered for vaccines in Kerala should be vaccinated first. Others should be persuaded to register for the vaccines. The reason for the present crisis is giving vaccines even to unregistered persons. By wearing masks alone one cannot fight against the disease, for that other regulation must be implemented effectively.