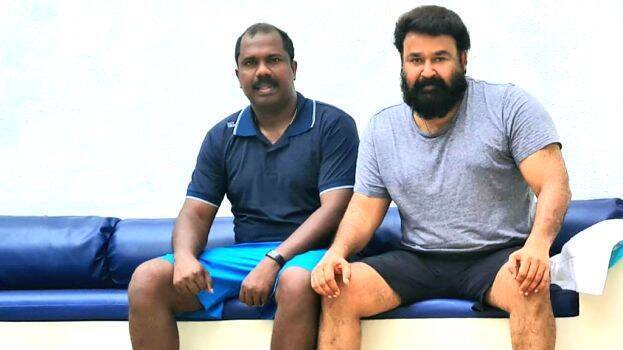 Superstar Mohanlal has started training boxing under renowned Kerala boxer Premnath, a native of Anayara, Thiruvananthapuram. The actor is taking boxing classes for an upcoming sports film that will be directed by Priyadarshan.
Premnath, the coach of the Kerala Sports Council, came onboard as per Mohanlal's interest. The training is taking place during the intervals of Mohanlal's debut directorial venture 'Barroz', which is being shot in Chennai. The training started on April 11.
The actor is finding time for training for up to two hours a day. On some days, the training will take place at Mohanlal's house in Chennai. The name and other details of the film have not been revealed yet.
In a recent interview, Priyadarshan had said that he will be working on a movie based on boxing with Mohanlal. Later, a video of Lal practicing boxing was released on social media.
Premnath was the boxing coach of the Pangode military camp years ago when the Gorkha regiment was in existence. Premnath was the boxing coach when the Gorkha regiment went on to win a national award for boxing. Pangode Regiment had honored Premnath with the award for Best Coach. In view of all this, Mohanlal suggested Premnath's name.