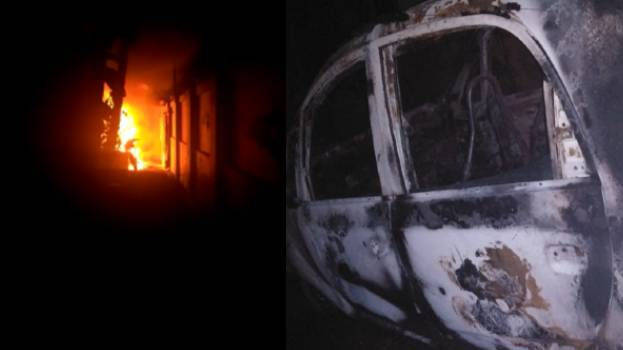 KANNUR: The house of P P Jabir, accused in Mansoor murder case in Panoor, was set on fire. The police and fire force said the incident happened Tuesday early morning.
Jabir is CPM Valluvakandi branch secretary and local committee member. He is also the tenth accused in the case of murdering Muslim League activist Mansoor.
The fire broke out in the back of the house. A portion has been gutted in the fire. A Nano car and a scooter parked in the porch has been destroyed in the fire. The fire was doused after police and fire force reached the spot. Initial reports said political enmity is behind the incident.