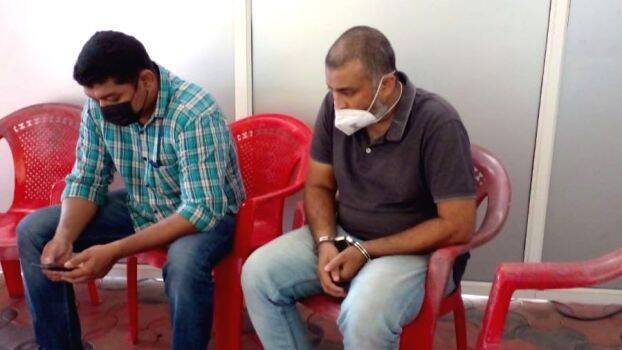 THRIKKAKKARA: The Judicial First Class Magistrate Court in Kakkanad on Thursday extended the police custody of Sanu Mohan, the accused in the Vaiga murder case, for four more days. However, the court did not consider the request of the Mumbai police to register Sanu's arrest in the financial fraud case. An advocate also appeared in court yesterday for Sanu.
Sanu's bizarre nature of changing statements is confusing the police. Following this, police have decided to seek the services of a psychologist during interrogation in the upcoming days. Police are yet to collect evidence from a bakery from which Sanu bought food while he was on his way to the flat in Kakkanad with Vaiga. Police will also collect evidence from three houses, including that of Remya's sister.
According to the custody application filed by the police in the court, Vaiga was given liquor at the Kangarappady Harmony flat. On March 21, Sanu reached his flat with Vaiga at 9.30 pm. An attempt was made to kill the child by giving her an excessive amount of alcohol mixed with cola.
Meanwhile, the Mumbai police on Thursday informed the court that a case has been registered against Sanu Mohan in Maharashtra for embezzling Rs 6 crore. The probe team reached the court yesterday seeking permission to arrest Sanu. However, the court did not consider this and directed them to file an application for custody.