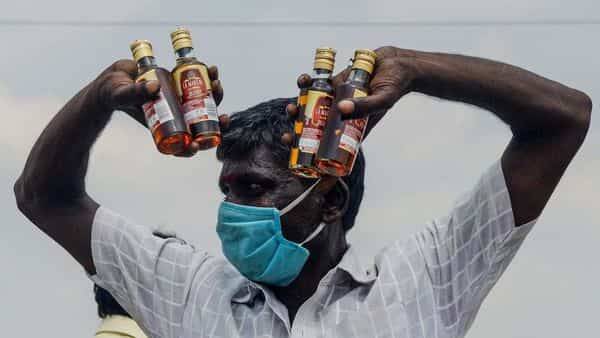 THIRUVANANTHAPURAM: Liquor smuggling from Tamil Nadu to Kerala has increased with the closure of foreign liquor outlets and bars in the state. Liquor is being smuggled through check posts and smaller roads to Tamil Nadu. Liquor is delivered through check posts and corridors to Tamil Nadu. In the last two days, 400 bottles of foreign liquor were seized from the Neyyattinkara Excise Circle in Thiruvananthapuram. All the 16 vehicles carrying liquor were seized.
Liquor is also smuggled across the Palakkad border. Excise has received indications that spirit lobbies are also taking advantage of the opportunity. The timing of the new government taking office and the shift of police attention towards COVID control have favored the spurious liquor lobby.
In Tamil Nadu, liquor outlets are open from 12 noon to 8 pm. Large quantities of liquor are smuggled across the border from here. In addition to buses and private vehicles, alcohol is also smuggled using two-wheelers. The attraction of liquor smuggling is the profit made by selling four to five times the price. Liquor crossing the Thiruvananthapuram border also reaches the northern regions of Kollam.
Liquor is smuggled through Amaravila, Palakkadavu, Pragimoodu, Mavilakkadavu, and Attupuram in Thiruvananthapuram. Not all vehicles can be inspected in detail because of the pandemic. The excise department has received information that liquor is also being smuggled through Palakkad Gopalapuram, Meenakshipuram, Govindapuram, Maduppuni, Velanthavalam, Anakatty, and Walayar areas.