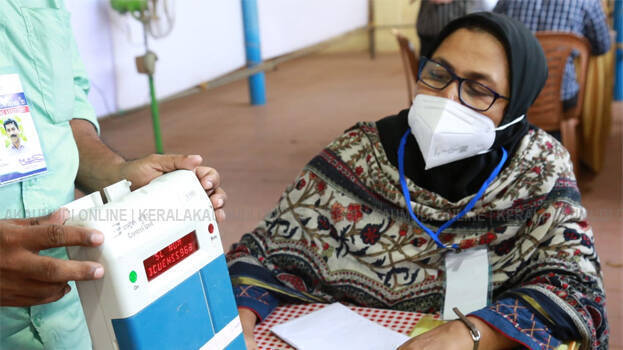 THIRUVANANTHAPURAM: Similar to the last assembly polls, Thiruvanthapuram is witnessing a steep hike in LDF's votes. In 2016, LDF had secured 10 out of the 14 assembly seats in Thiruvananthapuram. The first rounds of counting now show a similar trend. LDF is leading in 10 seats. UDF is leading in three seats and NDA is leading in one.
Nemom which is the sitting seat of BJP has been witnessing Kummanam Rajasekharan's advancement. Even though Ansajita Rassal was ahead in the first round of counting in Parrasala, now C K Hareendran has surpassed her. In Vatiyyorkavu, UDF candidate Veena S Nair is a close second to V K Prasanth. Here BJP candidate V V Rajesh is a distant third. V K Prasanth is ahead of others with 1,917 votes.
Kazhakottam where BJP is presenting a tough fight, LDF's Kadamkampally Surendran is ahead of others. Here, BJP candidate Shobha Surendran is third. LDF is also advancing in other constituencies in the district like Varkala, Vamanapuram, Nedumangad, Parassala, Vattiyoorkavu, Kazhakootam and Kovalam.