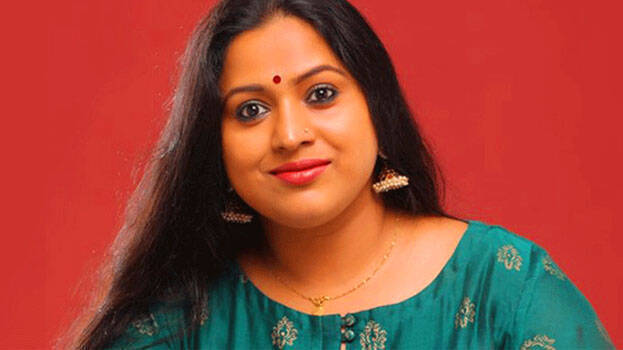 ​​​​Certain criticisms were levelled against actress Lakshmi Priya on the Sanghaputri statement. The actress has earlier talked about contesting as a candidate of ABVP during her college days. But some had mocked her saying whether ABVP existed when she was at college.
Apart from that, some had also raised questions over the actress adopting another religion. Now the actress has come up with her reply to all such criticisms. The actress has responded through her Facebook post. The actress has shared all the details of her past through the FB post.
Her Facebook post is as follows:
Name: Sabeena Jayesh Alias Laxmipriya, Name before marriage: Sabeena A Lateef, Birth: 1985 March 11, Father: Kabeer (He passed on this April 7th, he was a cancer patient). My father's family hails from Payyur, Haripad. My mother's name is Ramlat. They divorced when I was 2.5 years old. I was brought up by my father's brother, Lateef. His name was given in my certificates under the title of the guardian. I have two sisters. Education: St Mary's LPS Charumoodu, CBMHS Nooranad, PUM vocational higher secondary school, Pallickal. I didn't complete plus two. I was a professional drama actress from the age of 16. Marriage: 2005 April 21, My husband is Jayesh who hails from Pattanakadu. It was undertaken under Hindu customs.
Politics: until now, I didn't have any membership in any political party. But I support the Bharatiya Janata Party. I believe in respecting the customs of all religions. I don't intervene in a second person's political and religious convictions. Until now I have not lived in any concealed identity. Have not written any posts to get viral. My profile is not public and it has only very few followers. I use it to share my opinion and views and I also use it to share opinions of those I follow and for whom I have great respect. I have not studied at Nooranad alone.
Therefore those who are bursting out of frustration must understand when student politics was banned from our schools. To those who ask whether there was ABVP at that time, if there was SFI and KSU then ABVP also existed. Time is not anybody's monopoly, even every day is passing away after leaving clear evidence. Therefore I appeal to critics to search google before criticising. I do believe in the prophet and I have written about him earlier also. For some, my belief in the prophet is a new discovery. Faithfully Laxmi Priya.
പേര്:സബീനാ ജയേഷ് ഏലിയാസ് ലക്ഷ്മി പ്രിയ
വിവാഹത്തിന് മുൻപ് :സബീനാ എ ലത്തീഫ് ജനനം 1985 മാർച്ച്‌ 11
പിതാവ് പുത്തൻ പുരയ്‌ക്കൽ...

Posted by Lakshmi Priya on Tuesday, 4 May 2021