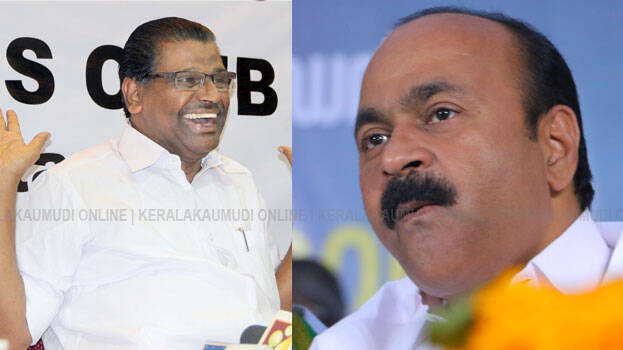 NEW DELHI: Observers of high command to reach Kerala following the humiliating defeat of the party in the assembly polls. Leader of the party in Rajya Sabha Mallikarjun Kharge, former chief minister of Puducherry M Vaidyalingam is the central observers coming to Kerala. As Lockdown is imposed in the state until May 16th, they will come to the state only after the 16th.
A final decision on the opposition leader will be taken only after the oath-taking ceremony of the state government. The observers of the high command will conduct talks with the elected MLAs of the party and other leaders. 10 were elected from the 'I' group and 12 were elected from the 'A' group. From the 'A' group V D Satheesan's name and from the 'I' group Thiruvanchoor's name is being considered for the opposition leader's post.
AICC secretary Tariq Anwar will take part in the political affairs meet to be held tomorrow online. In the meantime, a three-member committee led by Rajasthan chief minister Ashok Gehlot will report to the high command on how the party fought in the elections. The reorganisation of the party will be based on these developments. A consensus exists in the party on not having any change in leadership.