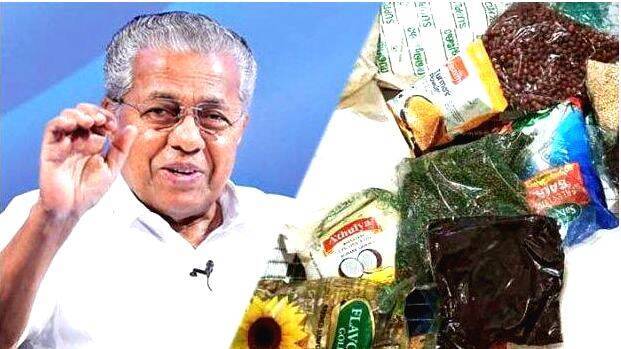 THIRUVANANTHAPURAM: Though Tamil Nadu and Karnataka will be closed from today, there will be no food shortage in Kerala. Vehicles will cross the border as usual with food items including vegetables and groceries. The central government has directed that the movement of essential commodities should not be hampered.
The distribution of food kits of the state government will start from May 15 while the distribution of rice under the Centre's Anna Yojana scheme will start from the 17. FCI godowns have a stock of rice for four months. As per the central scheme, 50,000 tonnes of rice was handed over in the first phase for distribution for two months. Kerala was allotted 1,26,488 tonnes of rice and 28,312 tonnes of wheat for the months of May and June.
Food kit
438.50: Total price of goods
500 g: Beans, black gram, split yellow gram, gram
100 g: tea, chili powder, turmeric powder
1 kg: sugar, wheat flour, salt
1/2 liter: Coconut oil
A cloth bag.
Distribution
Food kits will be distributed to yellow cardholders from May 15
Following this, kits will be distributed to pink, blue and white cardholders as well.
Central scheme
For yellow and pink cardholders, 5 kg of rice per cardholder and 1 kg of peas/card per card.
Action will be taken against those who increase the prices of the food kit and those who try to sell it on black market.