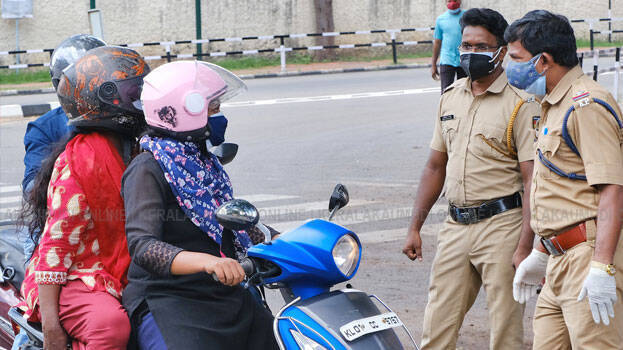 ​​​​THIRUVANANTHAPURAM: Massive spread of the pandemic is reported among police personnel in the state. As of now, 1,280 police personnel were tested positive for the pandemic. The pandemic was confirmed even among those two had taken two doses of vaccine. More policemen were tested positive for the pandemic in the districts of Ernakulam, Palakkad and Malappuram districts.
As massive spread of the pandemic was reported, from today onwards the department has decided to implement a shift system in the duty of police personnel. In the wake of the super spread, changes were brought in the existing duty schedule. DGP Loknath Behra has given the direction that those who are on road duty need not report to their respective stations.
Even though it's the third day of lockdown, police personnel have the concern that a huge rush could be witnessed in the roads. Therefore, the DGP has also ordered enhanced scrutiny. Those who work under the essential services category will only require their identity cards. In the case of house maids and home nurses the employer must apply for an e-pass.
As of now, 3.75 lakh persons were registered for the e-pass. Among them, 81,000 applications were rejected. The authorities say most of the applicants are demanding the pass for flimsy reasons.