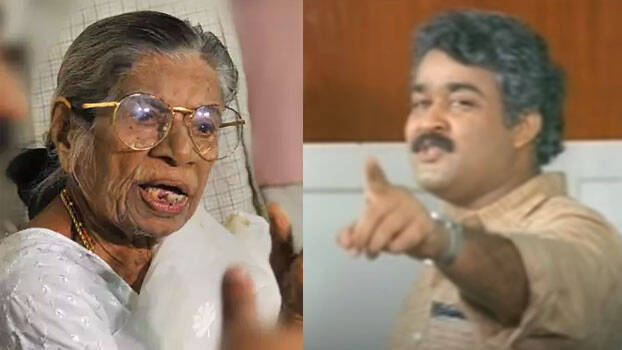 Do you remember the film Lal Salam starring Mohanlal, Murali and Geetha in lead roles? The film is based on the life of K R Gouri Amma and T V Thomas. She never liked the film.

Screenwriter Cheriyan Kalpakavady recalls the incidents of that time
'Comrade Sethulakshmi has not called more slogans than I have called'-as soon as Mohanlal playing Nettooran finished his dialogue at the set where the shooting of Lal Salam was underway at Alappuzha Guest House, the real Gouri Amma arrived there. I don't know Gouri Amma personally. Mohanlal took me to her room and introduced me. He introduced me as the son of her close friend. She looked at me for a moment; Then she enquired about my mother and sent her regards.'

Venu Nagavally and I made the film Lal Salam after the death of T V Thomas and my father Varghese Vaidyan. After the release of the film, Gouri Amma misunderstood me and spoke against me. She never liked the film and wasn't happy with the way the film presented a certain part of Thomas' life.
Years passed. Actor Murali, who acted in Lal Salam as comrade D K Antony depicting the life image of T V, contested in Alappuzha Lok Sabha constituency against V M Sudheeran. Murali agreed to contest after I forced him as per the direction of V S Achuthanandan. I along with Murali and Venu Nagavally called on Gouri Amma as asked by VS. She pointed at me and told Murali, 'You are contesting here as per his decision. You will be defeated.'
Although surprised for a moment, Gouri Amma gave us a warm welcome. I realized the good in her even though she says things bluntly. Then she told me: '' Do you know the connection between me and TV? As shown in the film, he has not pushed me. Go and see my bedroom. She then took me to her bedroom. Pictures of both were hung on the walls. I realized how much she loved T V Thomas. '