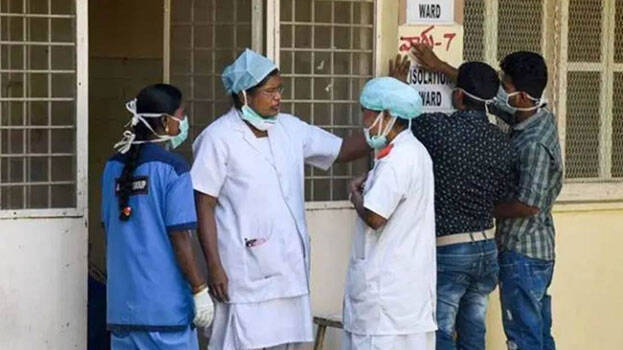 ​​​​​​IDUKKI: In the midst of rapid spread of the pandemic, people and health workers in Kerala's hilly district---Idukki has expressed concern over the spiking cases of Covid 19 in the district. Organisation of government doctors in the state, said that 99 percent of government hospitals in the district are functioning under full capacity. The organisation has also sought urgent intervention of the government over the issue.
Currently, only two hospitals in the district were designated as Covid hospitals. With the unprecedented surge in the number of cases, the district administration is gearing up to bring more hospitals under the purview of covid treatment. KGMOA in its report has also warned that if 50 percent of beds in private hospitals are not reserved for pandemic treatment, then things might go out of control.
Even though the test positivity rate in the district has been reduced to 20.39%, KGMOA holds the view that it is not enough to take respite. The number of patients may increase in the days to come. Including the number of beds, facilities available in the district are negligible. The government's infrastructure cannot bear the additional lead of covid patients.