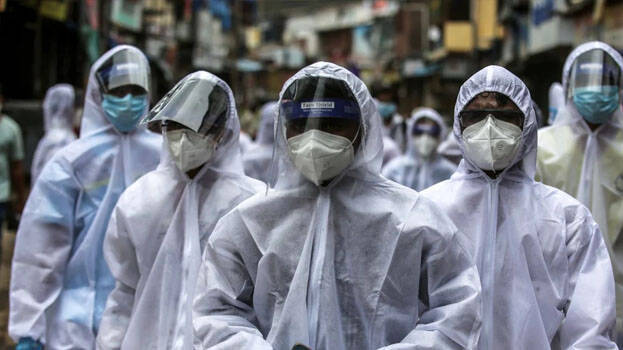 NEW YORK: Coronavirus cases rise unabated across the globe with 161,818,233 infected by the deadly contagion. While 140,652,101 have recovered, 3,358,164 have died so far. The US remains the worst-hit country with 33,625,697, followed by India, Brazil, France and Turkey. However, in the past seven days, India has added the highest number of fresh cases at 2,631,980, followed by Brazil (425,222) and US (264,741).
India on Saturday witnessed a slight dip in the number of fresh Covid-19 cases with 326,098 infections. The total caseload standards at 24,372,907, according to MoHFW. Deaths from the virus surged by 3,890 to hit 266,207 in total. World health experts issued a grim warning Friday that the second year of Covid-19 was set to be "far more deadly".
Maharashtra reported 39,923 new coronavirus disease (Covid-19) cases and 695 deaths, followed by Kerala (34,694), Karnataka (41,779), Tamil Nadu (31,892), Andhra Pradesh (22,018), West Bengal (20,839), Uttar Pradesh (15,747) and Delhi (8,506) in the past 24 hours.