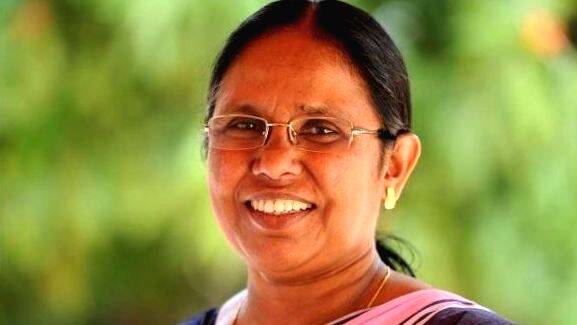 THIRUVANANTHAPURAM: While the CPM and CPI are expected to announce their ministers on Tuesday, KK Shailaja might become the only CPM minister in the second Pinarayi government to get a second term. Apart from the Chief Minister and Shailaja, the other 10 CPM ministers are expected to be newcomers. The CPI might also announce newcomers as its ministers.
In CPM, MV Govindan, K Radhakrishnan, P Rajeev, and KN Balagopal are sure to become ministers. While names of current ministers such as AC Moideen and TP Ramakrishnan are also being considered, it has to be seen whether they will be given one more term. MM Mani, Kadakampally Surendran, and KT Jaleel won't be included in the cabinet.
Meanwhile, the names of DYFI leaders, including its All India president PA Mohammed Riyaz, are circulating on the probable list of ministers. It has to be seen whether the party will consider V Sivankutty, VN Vasavan, MB Rajesh, P Nandakumar, Saji Cherian, CH Kunjambhu, AN Shamseer for ministerial posts.
If the party decides to give two ministerial posts to women, then one among Veena George, Prof R Bindy, and Kaanathil Jameela will be named minister. Veena's name is also being considered for the post of Assembly speaker. At the same time, sources said that the party might announce former minister KT Jaleel as the speaker.
CPI is likely to announce J Chinchurani, P Prasad, and K Rajan as its ministers. PS Supal, Chittayam Gopakumar, EK Vijayan, GR, and Anil are other potential candidates. Chittayam Gopakumar is also being considered for the post of Deputy Speaker.