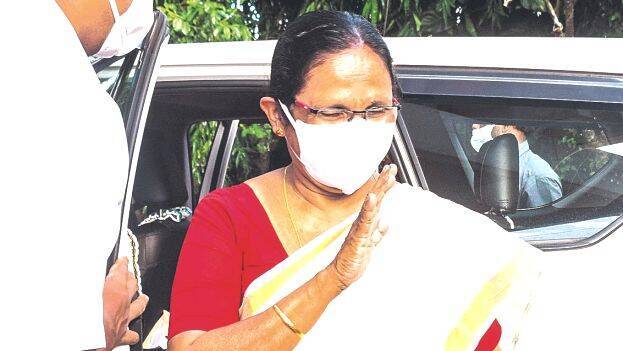 THIRUVANANTHAPURAM: Health Minister KK Shailaja, who earned praise for her handling of the Covid-19 crisis, will not be a part of the new state cabinet. It was the party's policy rigidity that hindered her second term. Instead, Shailaja teacher will be the CPI(M)'s whip in the Kerala legislative assembly.
Until recently, many had expected that the second Pinarayi team would have Shailaja even if all the other ministers were replaced. However, the party ruled that it would not be fair to consider only one person for the second term. This, too, exemplifies the ruthless implementation of two consecutive term criteria in candidate selection.
KK Shailaja, also known as "Shailaja Teacher", was praised for handling the Nipah virus crisis in the state. Shailaja was also appreciated for the way she managed to contain the spread of coronavirus in the state. She was elected from the Mattannur constituency this time with a record margin of 60,963 votes, the highest majority in the history of the Kerala assembly election.
While some of the party members questioned the leadership's decision to exclude Shailaja from the cabinet, PB member Kodiyeri Balakrishnan pointed that even Thomas Isaac and EP Jayarajan were not considered for ministerial posts this time.