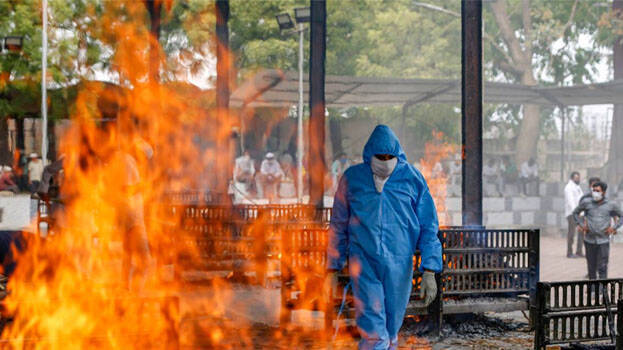 NEW YORK: Coronavirus cases rise unabated across the globe with 164,873,087 infected by the deadly contagion. While 145,009,350 have recovered, 3,417,706 have died so far. The US remains the worst-hit country with 33,773,544, followed by India, Brazil, France and Turkey. However, in the past seven days, India has added the highest number of fresh cases at 2,236,043, followed by Brazil (447,076) and the US (224,631).
India witnessed a marginal rise with 267,174 fresh coronavirus cases on Wednesday. However, the new infection count remained below the 300,000-mark for the third consecutive day. The total caseload stands at 25,495,144, Wordometer showed this morning. Meanwhile, even as Covid cases decline in the country, the high fatality rate remains a worry. India reported a national record of 4,525 new deaths. The country has been reporting over 4,000 deaths per day due to complications linked to coronavirus infections for over a week now.
The United States will share 20 million more COVID-19 vaccine doses with other countries, taking the total number of such shots to 80 million, President Joe Biden said on Monday.
"Over the next six weeks, the United States of America will send 80 million doses overseas. That represents 13 per cent of the vaccines produced by the US by the end of June. This will be more vaccine doses than any country has actually shared to date, five times more than any other country. More than Russia and China, which have donated 15 million doses," Biden told reporters at a news conference here.