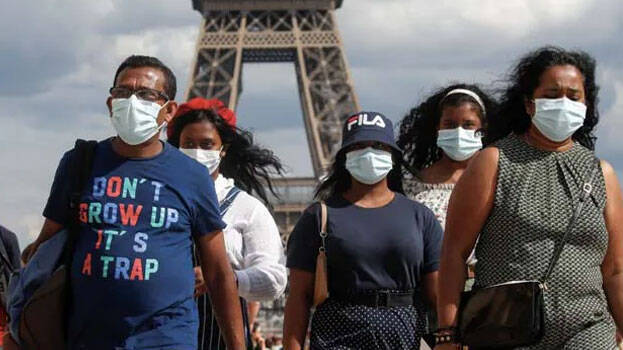 NEW YORK: Coronavirus cases rise unabated across the globe with 167,506,335 infected by the deadly contagion. While 148,581,009 have recovered, 3,477,774 have died so far. The US remains the worst-hit country with 33,896,035, followed by India, Brazil, France and Turkey. However, in the past seven days, India has added the highest number of fresh cases at 1,845,781, followed by Brazil (456,826) and Argentina (223,748).

The US continues to be the worst-hit country with the world's highest number of cases and deaths at 33,141,158 and 590,516, respectively, according to the CSSE.

In terms of infections, India follows in second place with 26,752,447 cases.
The other worst countries with over 3 million cases are Brazil (16,120,756), France (5,667,330), Turkey (5,194,010), Russia (4,952,412), the UK (4,480,760), Italy (4,194,672), Germany (3,659,990), Spain (3,647,520), Argentina (3,562,135) and Colombia (3,249,433), the CSSE figures showed.

In terms of deaths, Brazil comes second with 449,858 fatalities.
Nations with a death toll of over 100,000 are India (303,720), Mexico (220,493), the UK (127,986), Italy (125,335), Russia (116,812) and France (108,819).