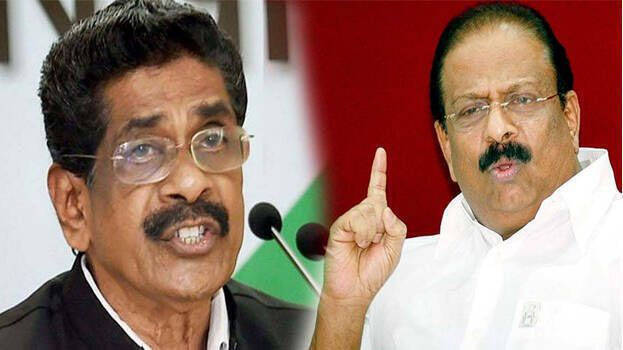 THIRUVANANTHAPURAM: The Congress high command has accepted KPCC chief Mullappally Ramachandran's wiliness to resign from the post. He has been directed to continue in the post till a new chief arrives. Mullappally informed the high command his willingness to step down from the post following the poll debacle.
It is heard that the name of K Sudhakaran is considered for the post. The high command may consider the rising emotions for Sudhakaran.
Other names are also under considered for the post. Kodikunnil Suresh and K V Thomas are also vying for the post. The 'I' Group has proposed the name of Benny Behanan.
Former opposition leader Ramesh Chennithala had asserted that he will not interfere on the decisions. A new generation of union in the 'A' and 'I' groups is also being formed in the Congress after distancing from senior leaders. They are loyal to V D Satheesan. Although 'A' Group decided to support Ramesh Chennithala as the opposition leader, all MLAs of this group did not support him. MLAs of the 'I' Group were also divided on the names of Chennithala and Satheesan. This will also be seen in the appointment of the new KPCC chief.
Rahul Gandhi is of the stand that group interests should not be considered for the post of chief. Soon after Mullappally Ramachandran expressed his desire to step down, Chennithala came forward defending him. Mullappally is being haunted in the name of poll debacle and that he and Oommen Chandy are more responsible than Mullappally for the defeat, said Chennithala's Facebook post.

Chennithala said organizational weakness is not the fault of just one person and that Mullappally need not be blamed alone for the defeat. The Congress was not able to resist CPM's cyber-attack towards us. His post said the party and the society did not show justice to Mullappally and those insulting him will have to repent.

Meantime, Congress MLAs opined before Ashok Chavan committee that organizational weakness was the reason for the election defeat. The MLAs showered harsh criticisms against Mullappally and Chennithala. A change is needed from the booth level. Jumbo committees should be dissolved, demanded the MLAs.