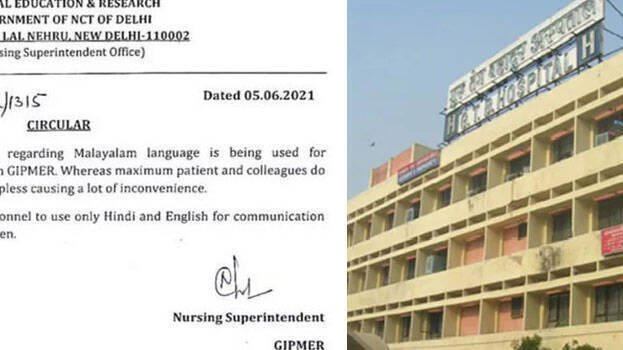 NEW DELHI: The nurses at the G B Pant Hospital in Delhi are planning to intensify their agitation against the order banning speaking Malayalam. The nursing superintendent of the hospital released the order last night banning nursing staff from speaking in Malayalam.

Nurses meet convened online last night formed an action committee and decided to intensify protests from today.
The nurses rejected the superintendent's claim that most of the patients and colleagues in the hospital are finding it difficult to speak Malayalam. The action committee alleged that the order has put mental stress on nurses working day and night during the epidemic. Meantime, MPs from Kerala who intervened in the matter asked Union Health Minister Harsha Vardhan to withdraw the decision immediately.
The circular has asserted that that the employees should speak only Hindi and English during working hours and if they speak in Malayalam action will be taken. The hospital has staffs from Punjab, Haryana, Rajasthan and Mizoram. The Malayalee nurses of the hospital said people from all these places communicate in their local language.