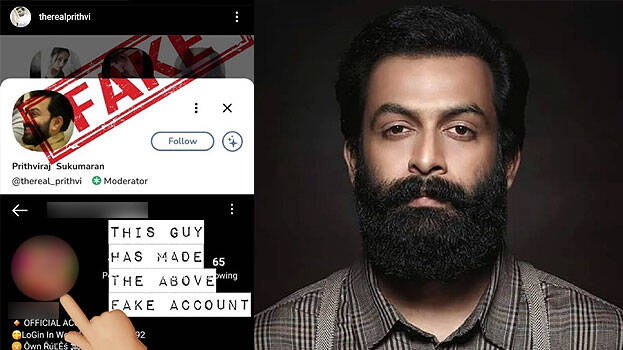 Actor Prithviraj has exposed a fake account in his name on the social media app Clubhouse. The actor points out that the owner of the social media profile 'Sooraj Nair' has started a fake account in his name. Prithviraj, through his Instagram handle, is asking people to please stop such activities by sharing a screenshot of his social media account.
The actor also alleged that he started a fake account in his name and imitated his voice by pretending to be him. Prithviraj also said that it was criminal to start a fake account, which was very similar to his Instagram ID, along with other activities the person did in his name including imitating and pretending to be the actor.
Prithviraj's Instagram post:
Claiming to be me on social media is one thing. Claiming to be me, mimicking my voice, and using an ID that closely resembles my insta handle is all together criminal. Please stop this. I AM NOT ON CLUBHOUSE!