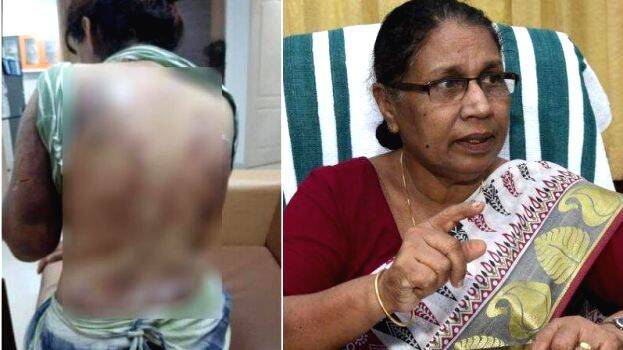 KOCHI: The chairperson of the women's commission MC Josephine has directed to arrest the accused as soon as possible on the complaint of a young woman who was brutally tortured in a flat. The Kerala Women's Commission has condemned the action of the Ernakulam Central Police, which had not arrested the accused in four months after filing the complaint. The commission has warned the CI over phone.
.
The Women's Commission is of the view that there should be no delay on the part of the police in taking action against the accused in cases of sexual harassment. Delay in arrest of the accused despite being charged with rape under Section 376 may create a sense of insecurity among women during the lockdown period. The Commission opined that such incidents should not be repeated.
The victim is a young woman from Kannur. Despite filing a complaint with the police, the woman alleged that the police were in hiding without apprehending the accused Martin Joseph Pulikottil. The woman started living with her acquaintance Martin Joseph in a flat in the city after she was trapped in Kochi during the last lockdown. The two lived together for about a year. But the woman complained that Martin had been harassing her constantly since last February. She tried to get out of the flat but this further irritated Martin. He then locked her in a room and brutally thrashed her for days.
In addition to torture, the young woman was also the victim of brutal sexual assault. She suffered burns on the body and was made to drink urine. The woman suffered brutal torture in the flat for 15 days. Meanwhile, the woman says that he also shot a nude video.
The woman escaped from the flat in late February and immediately lodged a complaint at the Ernakulam Central Police Station. Police have registered a case against him for various offenses including rape. According to the police, the accused had gone into hiding. Search was conducted for him in Thrissur and other places. The accused Martin Joseph, meanwhile, had approached the Sessions Court seeking anticipatory bail. The court rejected the bail application. He then filed a bail application in the high court. Police say this is under the consideration of the High Court.