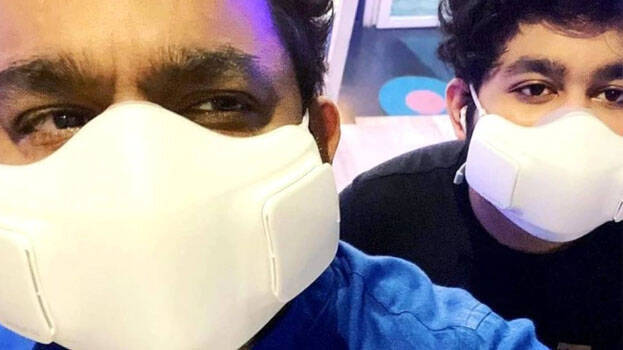 The price of clothes and jewellery worn by celebrities are often discussed amongst fans. Now the masks worn by celebrities are going viral on social media with the arrival of Covid-19.
The price of the mask worn by actress Deepika Padukone was discussed earlier. She had worn a mask costing Rs 25,000. Now the price of the mask worn by music director A R Rahman's is catching the attention of the social media.
He had shared a picture on social media after receiving the vaccine shot in Chennai along with this son. Both were seen wearing white colour masks. The mask promises air purification of up to 99.7 %.
The mask also has an auto sanitizing UV sterilizing system that cleans the mask automatically while using it. An 820 mah battery is fixed in the Puricare Wearable Air Purifier mask. The mask can be used for up to eight hours on a two-hour charge. The mask costs $249 that is Rs 18,148.