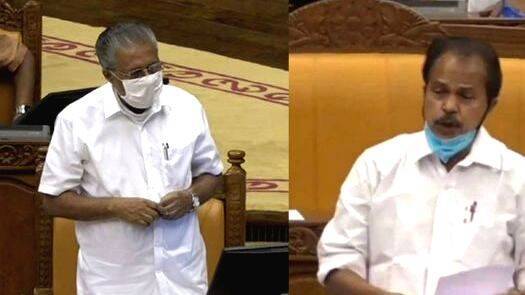 THIRUVANANTHAPURAM: PT Thomas MLA has come up with the allegation that Chief Minister Pinarayi Vijayan met the accused in the tree felling case. He released a photo of the Chief Minister shaking hands with the accused. PT Thomas said that it was not he but the Chief Minister who misled the assembly.
PT Thomas' reference to the presentation of the urgent motion notice in connection with the Muttil Tree felling case was highly controversial. It was alleged that the Chief Minister had attended a function organized by the accused in the tree felling case. However, Pinarayi explained in the House that Oommen Chandy was the Chief Minister and not him at the time when PT Thomas made the allegations. The CM had also demanded an apology from PT Thomas for making misleading allegations.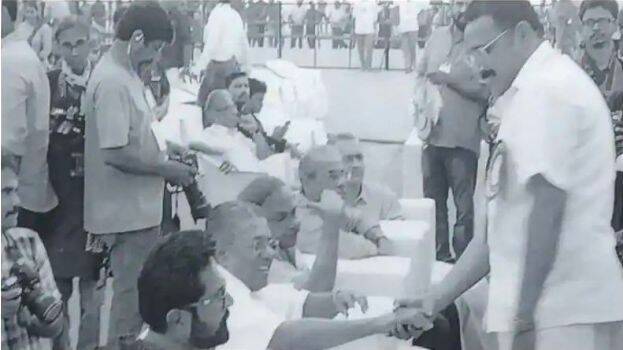 PT Thomas explained that he had sought the Speaker's permission to respond to the objection raised by the Chief Minister in the House but had not received it. Then today, during the vote-on discussion, he took time from Eldhose Kunnappally and explained his part. Accused in the tree felling case had organized the inauguration ceremony of Mango Mobile website on January 22, 2017 at Ernakulam Guest House. The Chief Minister agreed to attend the function at the invitation of Mukesh MLA. However, the Chief Minister skipped the function at the last minute in the wake of intelligence reports about the organizers' criminal background. The Chief Minister met the same persons at the function in Kozhikode honoring MT on February 24. PT Thomas also released a photo of the ceremony.
PT Thomas made it clear that he was making the allegations inside and outside the House in good faith. He also challenged the to charge a case if there is any doubt about the authenticity of the photo he released. Meanwhile, the Chief Minister was not present in the House during PT Thomas' explanation.