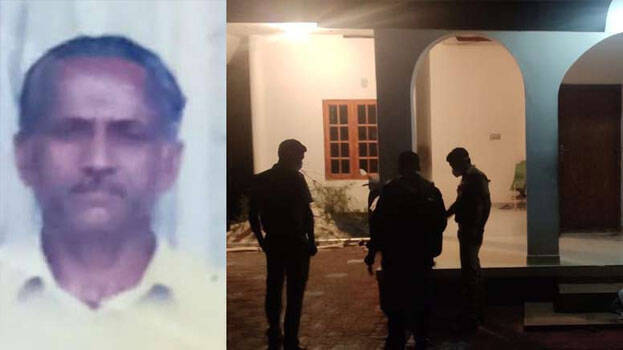 KALPETTA: An elderly couple staying alone in a house under the limits of Panamaram police station were hacked to death by an unidentified gang. The murder was committed last night at Nelliyambadam village near Panamaram in Wayanad. Retired teacher Kesavan Master and his wife Padmavathy were the two hacked. First Kesavan died and then his wife.

The couple was attacked by a masked gang. The people of Nelliyambam are shocked over the incident. The unexpected news has created panic in the hometown.

Two wearing masks barged into their house and attacked the couple. Kesavan was critically injured in the abdomen and Padmavathy on her neck.

Though they were subjected for an operation at the Mananthavady Medical College, their lives could not be saved.

Their house is a little far off from the road and is at an isolated area. Initial reports said the offenders entered the house from the first floor of the two-storied house. By the time the locals reached the place hearing the yell of Padmavathy, they fled from the spot.

A large contingent of police led by Mananthavady DySP A P Chandran and inspectors of Panamaram, Kenichira and Mananthavady police stations are camping in the area.

The police have intensified probe to nab the accused. Meantime, massive security measures have been taken to prevent the transmission of the disease to locals during the second wave of the pandemic.