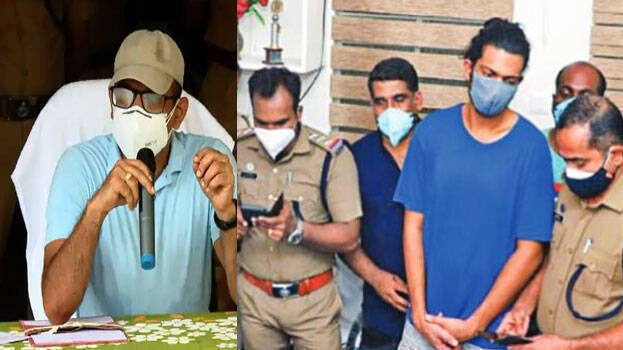 KOCHI: City Police Commissioner C H Nagaraju said the financial sources of Martin Joseph, the accused in the case of sexually abusing the woman in a flat, will be examined. He said that with the help of residents' association will examine whether such harassments are taking place in the houses of the district.
It is a lapse from the side of the police in arresting the accused. It was only after news broke on channels, they came to know that the woman was brutally abused. That is why the delay occurred in nabbing the accused. However, a look-out circular was issued as soon as the case was registered. It will be examined whether there was a delay in taking action even after getting the complaint. Out of fear, the woman initially refused to file a complaint against the accused. His life situation is suspected. The commissioner said the accused has taken Rs 5 lakh from the woman.
Three of his friends who helped him to escape had been arrested. They are Dhanesh, Sreerag and John Joy. The vehicles used by them to escape have also seized. He said there is a ganja case against the accused.
The police arrested Martin Joseph, the accused in the case for brutally abusing the woman at a flat in Kochi, last night. He will be produced in the court today. The woman, a native of Kannur, was harassed brutally. The two met while working in Ernakulam. She started living with Martin after she got stuck in Kochi during the lockdown last year. She was staying with Martin in his flat in Marine Drive, Kochi.
The woman escaped from his hands in March after sustaining serious injuries and then lodged a complaint with the police. However, a case was registered then but the police failed to nab him. The police got into action after news and pictures of the harassment the woman had to face came to light.