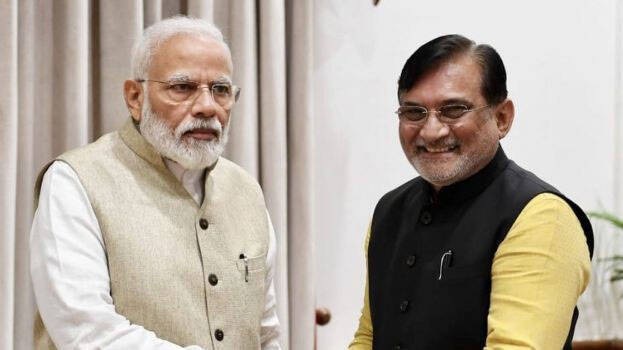 KAVARATTI: Amid mounting protests, Lakshadweep administrator Praful Patel will reach the island on Monday afternoon. Save Lakshadweep forum has decided to observe tomorrow as black day. The administrator will reach Agatti by 12.30 pm tomorrow and will continue in the islands until June 20.
Sources say crucial decisions like privatisation on various sectors and tourism will be taken. The office-bearers of save Lakshadweep forum has also decided to express their opposition directly to the administrator.
Meanwhile, the skirmish is continuing in BJP's Lakshadweep unit over the sedition case against Aisha Sulthana. The audio clip of A P Abdullahkutty justifying the case against her has also come out. The audio clip is about the conversation between A P Abdullakutty and other BJP leaders in Lakshadweep.
BJP leaders who took part in the meeting also said that the sedition case against Aisha Sulthana was taken by the leadership without much thinking and feeling among the people against the party is higher than ever. The leaders have also expressed scepticism over Abdullakutty's statement that the centre will reconsider the decisions taken by the administrator. He also added that the case against Aisha cannot be withdrawn. BJP leaders from different parts of the island committed resignation after the meeting with Abdullahkutty