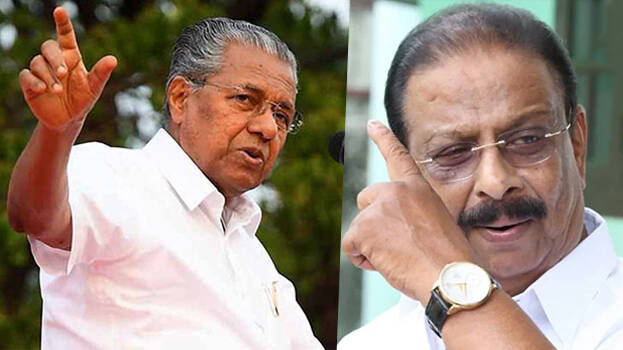 THIRUVANANTHAPURAM: KPCC president K Sudhakaran said that there is no concern in the Chief Minister's criticism against him. He asked whether it is mandatory to reply immediately to the CM and would reply at a press conference tomorrow. The Chief Minister had today said that KPCC President's remark that he was kicked down by Sudhakaran while studying at Brennan College was untrue.
"Sudhakaran may have had such a desire to kick down Pinarayi Vijayan. He may have wanted to beat or kick me down. These are only part of his dream", the CM said.
However, the CM said that Sudhakaran's friend had told him that he had planned to kidnap his children.