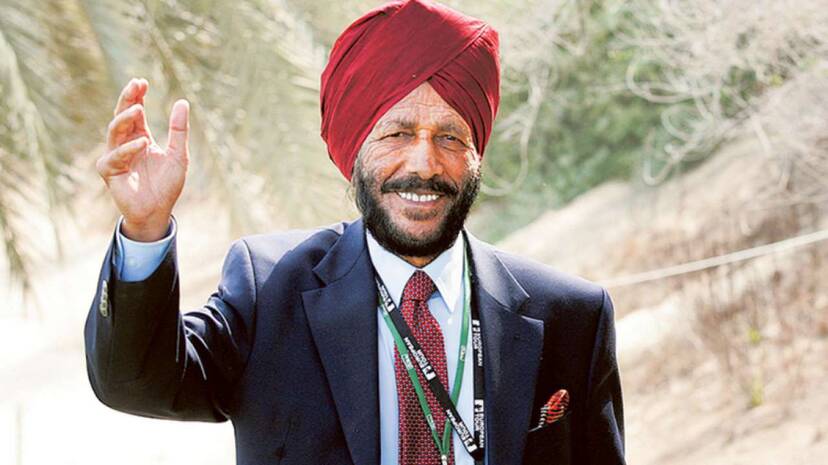 Milkha Singh, the best athlete India has ever gifted to the world, has crossed the finishing line of his life. It was a race to save lives from the arson at Govindpura in Pakistan during the days of partition. Later, the leap of those legs in many international sports venues made India proud. Milkha proved that an Indian can also win gold on the tracks at the Commonwealth Games and the Asian Games.
Milkha fled to India from the front of the rebels' knife and joined the army after suffering hardships. Trainer Havildar Gurdev Singh, who saw Milkha's performance in the race as part of Army training, was directed to the track. The 'offer' that those who make it into the top 10 at the cross country meet conducted by the Army will get more than a glass of milk per day has become an additional boost to run.
Milkha, who had never heard of the Olympics, was selected by the Indian team for the 1956 Melbourne Olympics because of his talence. Although he did not do well there, that experience inspired him to win gold in the 400 meters at the Commonwealth Games in Wales two years later. He won two gold medals at the 1958 Tokyo Asian Games and the 1962 Asian Games in Jakarta, making him the best athlete India has ever seen.
The biggest pain of Milkha's life was losing the bronze medal by 0.1 seconds at the 1960 Rome Olympics. He was ahead in the first 200 meters, but occasionally looked back. Milkha has competed for India in three Olympics, including 1964. Even as Milkha's life crosses the finish line, a medal from the Olympic track remains India's dream.
Milkha was first described as a "flying Sikh" by General Ayub Khan, the former President of Pakistan. In 1959, the country honoured him with the Padma Shri. He was nominated for the Arjuna Award in 2001 but turned it down, saying it should be given to young actors. No one was afraid to react against the evils of the sport. The Hindi film 'Bhag Milkha, Bhag' is based on Milkha's life.
Milkha was the face of an athlete… a hero who fought to the end. He also fought with Covid, who eventually came to conquer him. Covid, which first snuffed out the life of his life partner Nirmal Kaur, sis the same to him also.
For generations, Milkha is an inspiration to achieve anything with effort. Indian sports is always indebted to him.