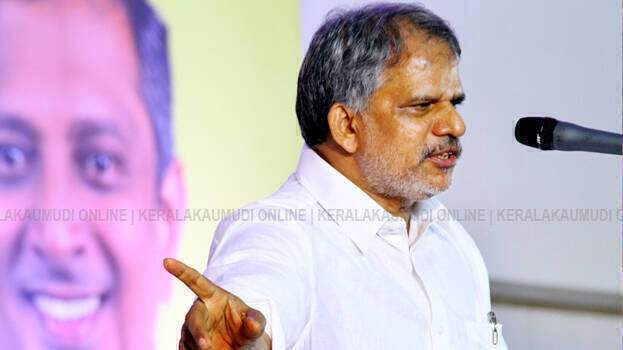 THIRUVANANTHAPURAM: CPM state acting secretary A. Vijayaraghavan said that the statement made by KPCC president K Sudhakaran on the Brennen issue was not in line with his position. "We responded to what Sudhakaran said. It ended there," Vijayaraghavan said.

Vijayaraghavan, who is also the LDF convener, made this response to the media while informing them about the LDF's protest against the hike in petrol and diesel prices.
"The price of petrol is about to cross Rs 100. The LDF would hold protests against this on June 30 at 4 pm in 25,000 centers," Vijayaraghavan said. He added that it is not possible to reduce fuel prices in the states when the economic situation is examined.