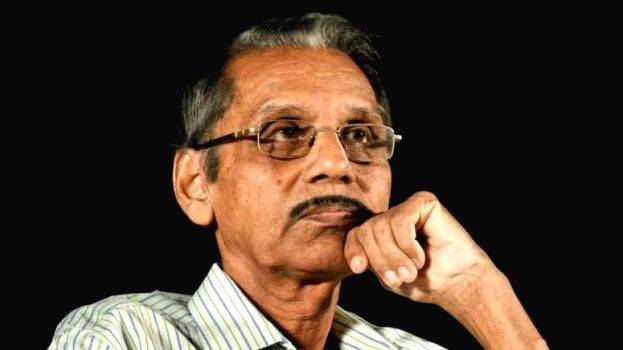 THIRUVANANTHAPURAM: Poet and lyricist Poovachal Khader (73) has passed away. Khader, who was under treatment for Covid at Medical College Hospital, was diagnosed with pneumonia and his condition remained critical. He died at 12.20 am.
Poovachal Khader alias Muhammad Abdul Khader was born on December 25, 1948 in Poovachal near Kattakada in Thiruvananthapuram district. He was the son of Aboobacker Pillai and Rabiyathul Adabiya Beevi. After completing his schooling, he obtained his Diploma in Engineering from Valappad Polytechnic, Thrissur. He passed AMIE from the College of Engineering, Thiruvananthapuram.
He has written over 2,000 songs for more than 300 films. Many of them have always been kept in the hearts of the Malayalees, including Natha Nee Varum Kalochcha Kelkuvan (Chamaram), Etho Janma Kalpana (Palangal), Anuragini Itha En (Oru Kudakeezhil), Sararanthal Thirithazhum (Kayalum Kayarum). Khader's theatrical songs, film songs and mappila songs are a part of Malayalee music life. He was an engineer in the Public Works Department.