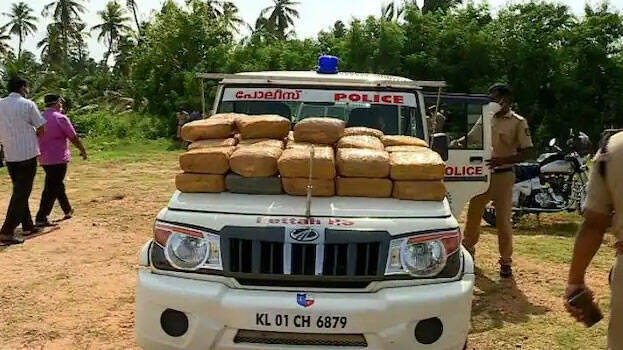 THIRUVANANTHAPURAM: Police seized more than 100 kg of ganja from the city. The ganja was seized from an unoccupied field near the Chacka bypass. Two people were arrested in connection with the incident.
Police arrested Shri Ram with 11 kg of ganja from Poojappura this morning. Based on information received from a man selling ganja in the city, more than 100 kg of ganja was seized in 46 packets during a search near Chakka. Police have arrested Mohammad Moideen, a native of Tamil Nadu, who was present at the scene.
According to the police, the ganja was brought from Tamil Nadu last night and the attempt was to sell it to other places. Efforts are on to trace the vehicle that brought the ganja.