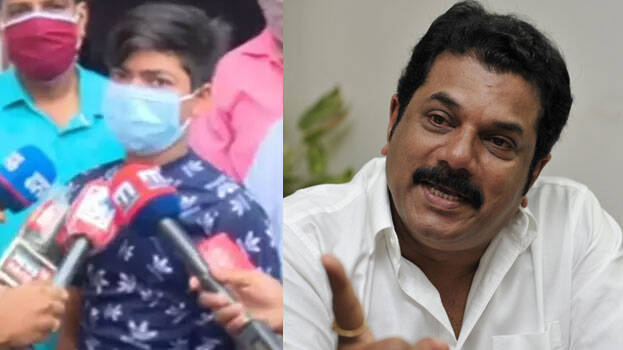 THIRUVANANTHAPURAM: The CPM will give a phone to the tenth class student, a friend of Vishnu, who called Mukesh MLA. The party has decided to end the controversy without dragging it into further controversy. Vishnu's father told media that he didn't know that his son had called Mukesh. Vishnu is an active member of Balasangham. His father is a CITU activist. The local leadership intervened and ended the matter after knowing that the call was from a staunch party family.

Vishnu was brought to the CPM local committee office in Parappuram and then the CPM leaders enquired things. The boy said that he called Mukesh seeking help for his friend's online classes. Thought he would help being an actor. The MLA may have got angry as he called him six times. Anyone would get angry if called six times, said Vishnu.
Vishnu said that he is not sad after Mukesh scolded him. Vishnu said no need to file a complaint, the problems have ended and asked to stop all protests. He said that he himself recorded the phone. Vishnu said he did that thinking to keep it to remember talking to a film actor. Former Ottapalam MLA A Hamsa also said the boy did not call Mukesh with a bad intention.