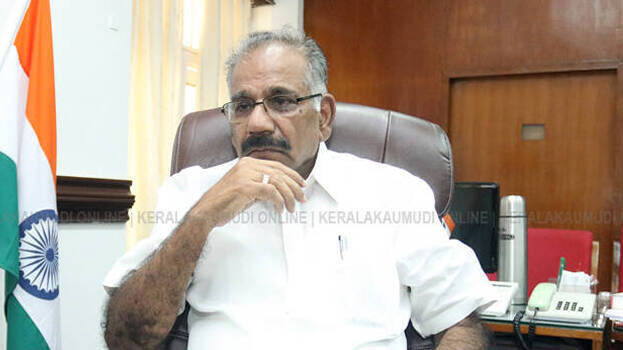 THIRUVANANTHAPURAM: The order issued by the revenue department in the tree felling controversy was with a good intention, said Forest Minister A K Saseendran. Such a stand was taken then to help farmers, but the order was misused by the officials. There is no confusion in taking action against the erring officials. The minister said some preliminary steps have been taken.
Sasindran's move to justify former revenue minister E Chandrasekharan who directed to issue the order permitting tree felling, is likely to lead to new controversies. The opposition may accuse it of being a ploy to escape by putting the blame on the officials.
Revenue principal secretary's order permitting tree-felling in October 2020 had sparked a controversy. There were meetings attended by forest and revenue department ministers before the order was issued. According to the file, the legal issue of issuing orders in violation of the Land Ordinance of 1964 has been raised several times by top officials of the forest and revenue departments. Chandrasekharan gave a note to the principal secretary of revenue to give permission for the tree felling. He also demanded to include a highly controversial section in the order calling for action against officials who disrupt tree felling.