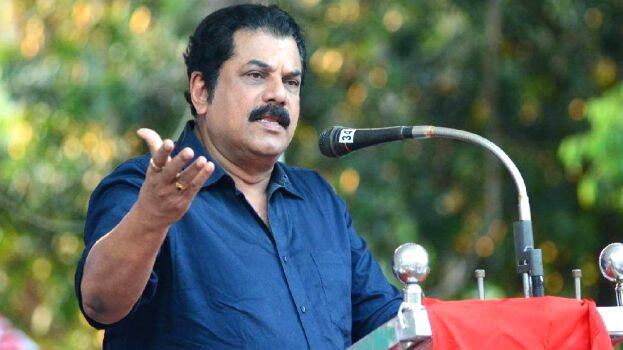 The controversy over film actor and MLA Mukesh has slowly died down on social media. All this fuss was caused by a small incident that had no public significance. Let's not forget that there are a lot of cyber fighters in the country who jump on to the bandwagon to exaggerate the scene. It does not take a great deal of insight to understand that a mere phone conversation was a vicious attempt to demean an actor who is loved and adored by all Malayalees. Some people can turn a sheep into a dog and a dog into a rabid dog. This is a trend that has been around for a long time. No one who is conscious will say that it is such a great offense to reprimand a child who repeatedly piqued an MLA who was attending a zoom meeting. It is said that the student, a native of Ottapalam, Palakkad, made a request to the Kollam MLA for a smartphone. Mukesh asked why he didn't call Palakkad MLA. Then he asked him who that MLA was.
On hearing this, Mukesh's figuratively said that he should be beaten with a cane for not knowing who the MLA of the place is. Even this became a big controversy in the political arena. The cyber fighters did not hesitate to pounce on the opportunity. Since the actor is a CPM member, there were strong attacks from the opposition. Allegations of child rights violations surfaced. After two or three days, the details of the caller came out. With that, the controversy died down.
Anyone who examines the facts will be convinced that there were no utterances or insults on the part of the actor.
Whether it is a public representative or a celebrity, it is advisable to respect their privacy as an individual and not to intrude. We need to examine the extent to which the accepted controversy is socially relevant. How can you tell someone not to get upset or lose temper just because he is a Member of Parliament and ask him to say only sweet words?
No one with feelings can always do that. Everyone must remember that no public servant can have public life if people starts recording what he says on the phone and presenting it before the public.